Dual Enrollment Application Process
Dual Enrollment allows Georgia high school students to be dual-enrolled in their high school and college level classes at the same time. Students can earn literally years' worth of college credit and/or a technical degree, diploma or certification.
Dual Enrollment Courses Offered
If you're a high school sophomore, junior or senior that's interested in getting a big head start on a rewarding, hands-on, technically-savvy career and you go to school in Chattahoochee county, then the Dual Enrollment option is for you. Earn a complete technical certification while still in high school! Students must successfully meet Columbus Technical College admissions requirements and have permission from their parents. Here is a list of the participating programs:
ENGL 1101 - Composition & Rhetoric

ENGL 1102 - Literature & Composition

HIST 2111 - US History I

HIST 2112 - US History 2

POLS 1101 - American Government

Anatomy

Oral/Written Communication

HIST 1111- World History

PSYC 1101 - Introductory Psychology-

ECON 2105- Macroeconomics

Personal Finance

Math 1111- College Algebra

Math 1113 - Pre-Calculus

Cosmetology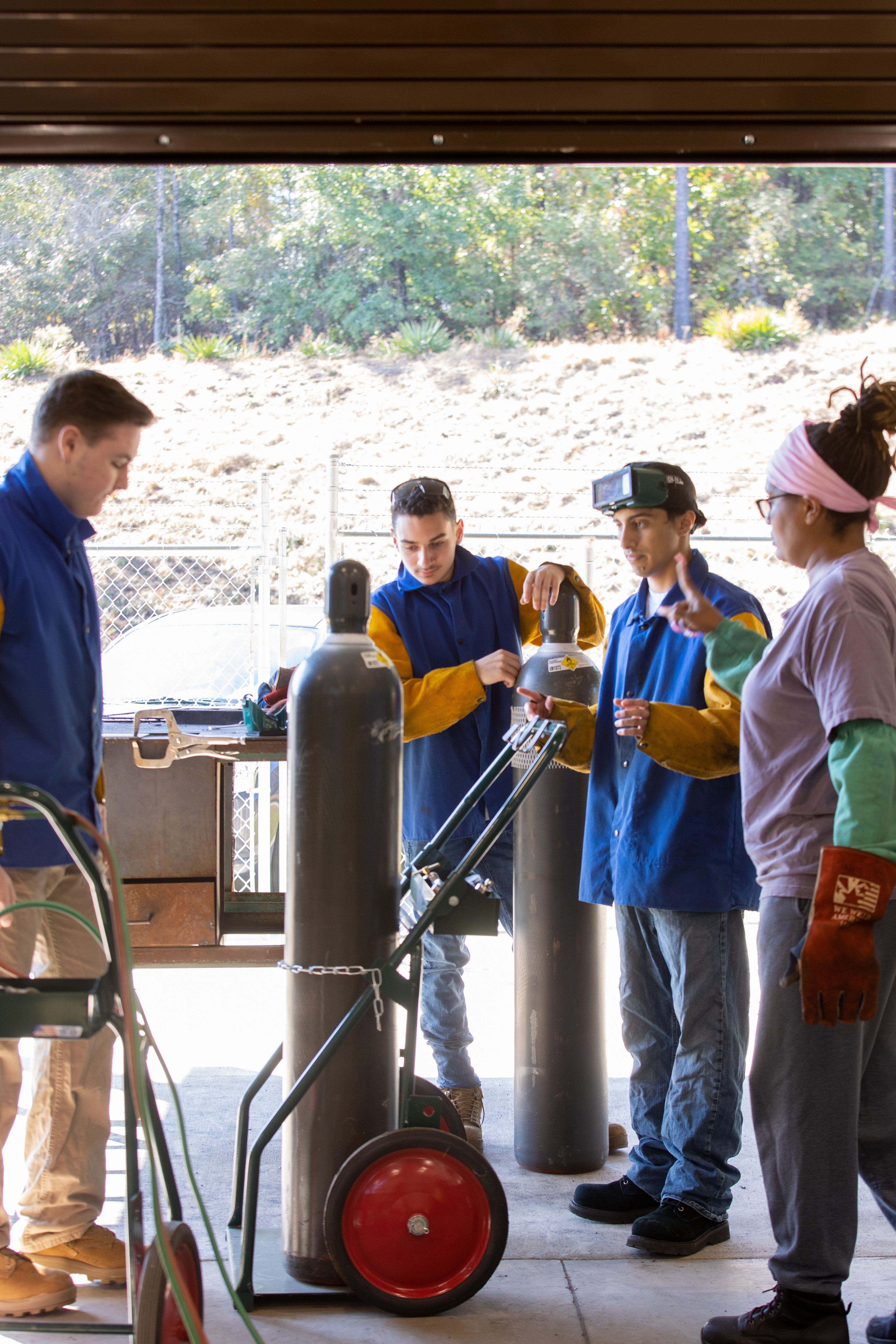 Certificate Programs and Pathways
Entry level CTAE courses such as , Welding, Automotive, or Nurse Aide only require a 2.0 GPA on your current high school transcript.
Columbus Technical College
Technical Certificate of Credit (TCC) programs are highlighted in BOLD
Basic Shielded Metal Arc Welder- FS31​

First Semester

WELD 1000 Introduction to Welding Technology 4 Credit Hours

WELD 1010 Oxyfuel and Plasma Cutting 4 Credit Hours

Second Semester

WELD 1040 Flat Shield Metal Arc Welding 4 Credit Hours
​
​
​
​
​
Certified Nursing Assistant Program of Study - Nurse Aide CN21 TCC

Certified Nursing Asst. 1-First Semester​

Diet and Nutrition ALHS 1060 3 Credit Hours

Medical Terminology ALHS 1090 2 Credit Hours

Intro to Health Care ALHS 1040​ 2 Credit Hours

Certified Nursing Asst. 2- Second Semester

​Nurse Aide Fundamentals NAST 1100 6 Credit Hours
​
General Automotive Technology - ASE General Maintenance and Light Repair

Automotive Technologies 1​

Automotive Technologies 2

Automotive Technologies 3
​​
​​
​Audio/Video Technology & Film

Audio-Video Technology & Film

Audio-Video Technology & Film II

Audio-Video Technology & Film III​​​
​
Business and Technology - Microsoft Suite​

Introduction to Business and Technology​

Business and Technology

Business Communications
​​
​
​
​