Pre-K Registration for the 2022-23 school year begins Tuesday, February 1st!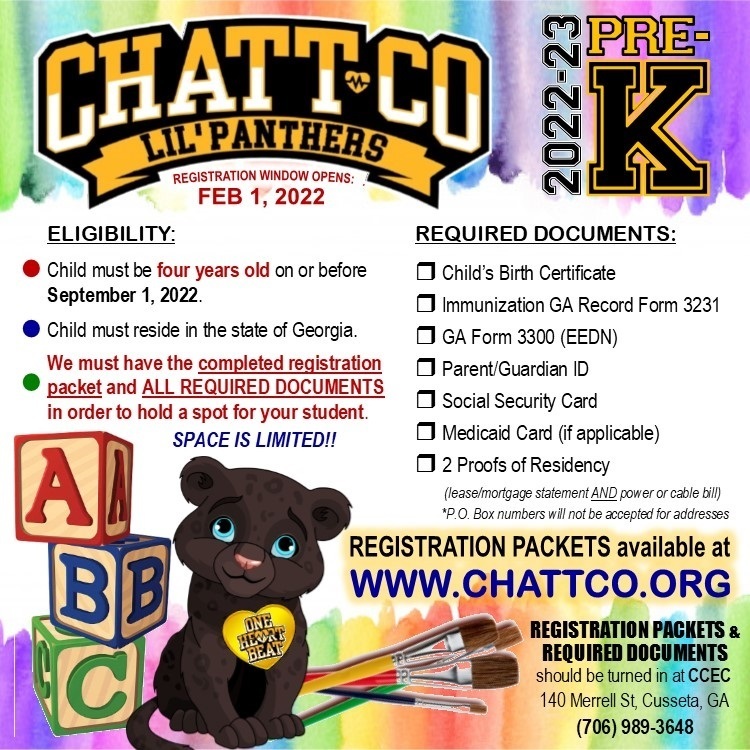 Don't forget to submit excuses for any absences upon your child's return to school. Now you can do so via email.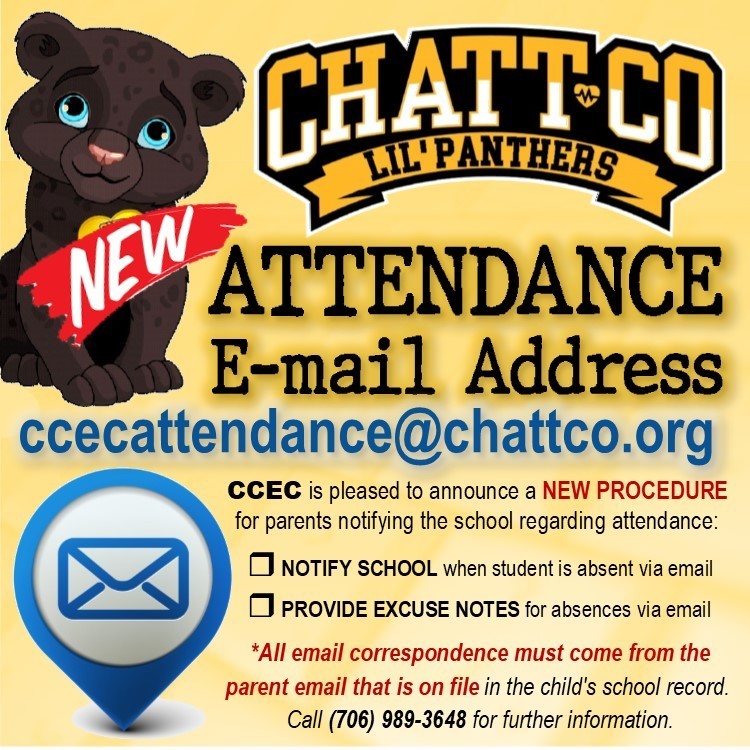 Help keep our Lil' Panthers healthy!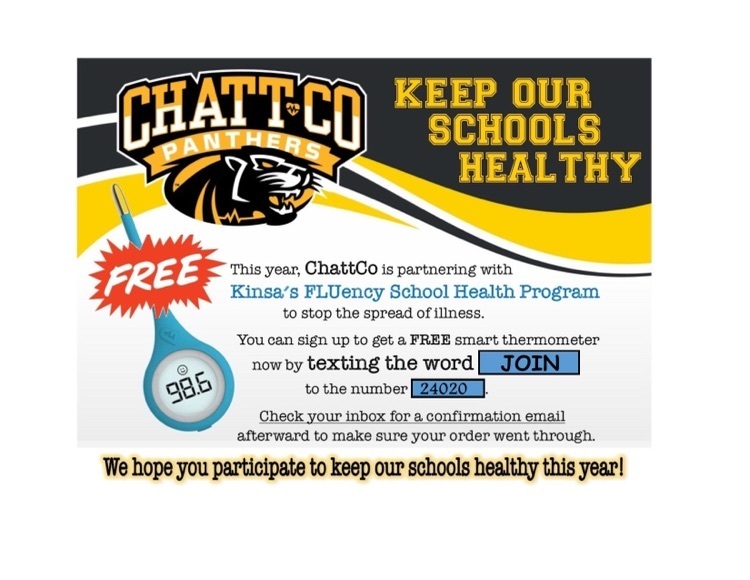 Due to COVID-19 and other health concerns, any parent/guardian who wishes to provide a birthday snack must purchase store bought, individually wrapped items or purchase ice cream from the cafeteria. Parents are encouraged to provide a non-food treat for their child's birthday celebrations, such as pencils, pens, or stickers when possible. If a food treat is preferred, we kindly ask that you follow the guidelines listed above.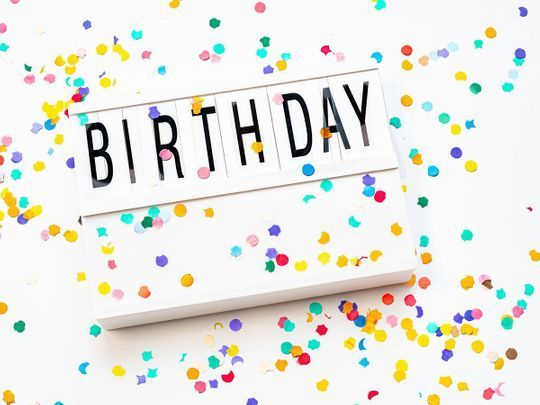 The Chattahoochee County School District is excited to introduce Clever, a district implemented website resource to enhance student's login experience. Students will be using a single-sign in process to gain access to all of their digital learning accounts in one central location. With the ease of only one sign in, students in grades K-5 can access most of their digital accounts at school as well as at home. Log-in information will be sent home with students today. The district Clever URL is
https://clever.com/in/chattco
You can also find the Clever link on our school website at
www.chattco.org
under the Parent/Student tab. If you have any questions, please contact your child's classroom teacher or send an email to
mstephan@chattco.org
.